Wedding in the atmosphere of 19th century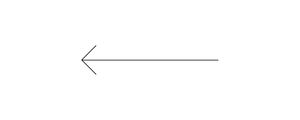 Wedding photographer:
What a wonderful wedding we had! We had the opportunity to organize at the Palace of Jelgava. Ljuba, a native woman of the city of Jelgava got married the 5th of September 2020 to David, French expatriate living for more than 10 years in Latvia.
The theme of our wedding "in the days of kings" could not find a better place than this extraordinary place that is the castle of Jelgava and its silver room. And it is very logically that we celebrated our marriage there.
Indeed, the Castle of Jelgava, this famous palace which housed the royal family of France in exile invited to come and take refuge there in 1797. It is here that Marie-Thérèse-Charlotte of France married Louis-Antoine, Duke of Angoulême, in 1799. 221 years later, Ljuba and David said "Yes" one other to each other.
This renovated place is exceptional and the ceremony that we organized with the kindness of the people in charge met all our expectations. The official ceremony in the pure Latvian tradition, the first dance accompanied on the saxophone, the flight of these two doves, without forgetting the presence of "Princess Dorothy" of Courland recreating the atmosphere of the 19th century, inviting us to write to each other with Ljuba a letter by candlelight and sealed with the special sealer lacquer. And finally, this long walk on the edge of the castle where we were able to immortalize these unforgettable moments of joy and sharing that we will never forget.
Thank you!
Ljuba and David