WITH ROOTS AND LOVE IN JELGAVA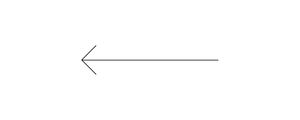 Wedding photographer: Haralds Filipovs
My husband and I - we met in 2009 - quite by accident - at the sports games of his work. The battery of his phone was exhausted, of his friends also, then I told him - if he remembers my number without writing down, then we will meet again. And we met. I must say that he still knows my phone number by heart.
Seven years later, we realized that no one else can annoy and love us better than we each other, so on August 19, 2016 we got married. In Riga, we said "YES", but we took pictures, rode a boat on the Driksa River and enjoyed the whole day in Jelgava. I must say that a month before the wedding there were torrential rains - until the last it seemed that we would have to marry in flippers and wetsuits, but we were still lucky - the sun was shining, it was warm and the building of the Jelgava Palace looked even more beautiful in the pictures, although the renovation still was not carried out.
Four years later, we do not regret our choice - both - a son and a daughter - were born to us. As Intars Busulis would say – enjoy the life!
P.S. And Jelgava is the city of our dreams - my husband's family lives there, my husband's brother, who graduated the Latvia University of Life Sciences and Technologies, and in the distant 1940s my grandfather studied at the Jelgava Palace as well.
Jana and Arturs