YOU WERE A PRINCESS IN A BEAUTIFUL PALACE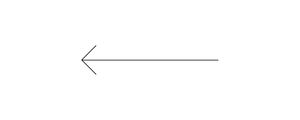 Wedding photographer: Konstantins Ivanovs
Our wedding took place in the Silver Hall of the Jelgava Palace. Why such a choice? There are a lot of things related with the Palace - I studied at the LAU as a teacher, lectures in English, sociology, food technology took place in the Palace. I attended rehearsals of the Folk Dance Ensemble "Kalve" in the Central Hall of the LAU every Tuesday and Thursday, the Jelgava Palace became a close and special place for me ... Already working as a teacher, I am taking my class to the Palace for an excursion. This is a place where you want to return, that you want to show to everyone - this is a place where it is pleasant to be ... So - there was no doubt that my husband and I should celebrate our special day in the most beautiful places of the Palace - in the recently restored premises.
I knew about the possibility of organizing a festive part in the Silver Hall for a long time, and while discussing the concept of the festivity with the head of the Jelgava Palace Museum, we came up with a scenario of how everything would happen and how it would look. During the ceremony, the musicians performed beautiful melodies that made the moment even more beautiful. We danced to the accompaniment of Emil Darzins' "Melancholic Waltz", drank champagne, then the Duchess regaled us by hot chocolate and fruits, as well as by stories of the traditions of the dukes and the history of the Palace.
There was also a tour around the Palace, where we saw secret places that were shown only to us. Afterwards my grandmother said: "I was in a fairy tale - in the beautiful palace, and you were a princess." It was a lovely and wonderful day. Although it was already a cool and wet autumn with fallen gilded leaves on the streets, the sun remained in my memory, which from time to time shone, appearing among the clouds, and warmed. The smiles of the guests - relatives, friends ... And the Palace - beautiful like a pearl. Thank you from the bottom of my heart for having you!
Every day, passing or driving by the Jelgava Palace, going to rehearsals, that day always comes to my mind - when we rejoiced and loved, celebrated life with our loved ones.
I wish that the nobility of the Palace did not disappear and be eternal. I like, looking at the Palace, to see it perfectly unchanged, so very belonging to Jelgava, noted in the landscape of Jelgava between trees in autumn and spring, winter and summer. This nobility is admirable, I just want to look at the Palace and enjoy this view with my own eyes, put it in my heart, become a part of this beauty.
Svetlana and Janis